Main content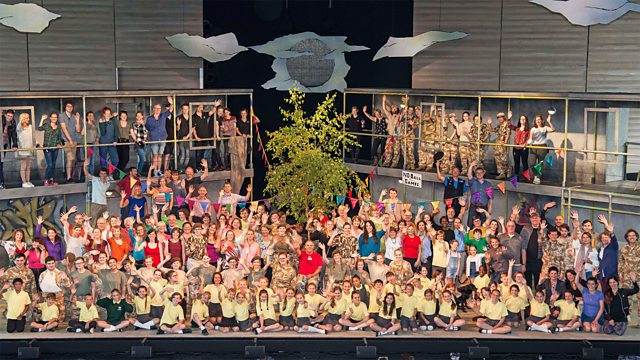 The Story of Silver Birch : A People's Opera
The Silver Birch production involves 180 people from the local community participating alongside opera professionals.
Silver Birch combines the poetry of Siegfried Sassoon with a contemporary story based on the life of Jay Wheeler, a military veteran who fought in Iraq.
Garsington Opera's creative team had three months to pull together a cast that includes an adult community chorus, a military & veteran community chorus, a youth chorus, a primary chorus, young instrumentalists and a foley crew.
This film follows the creative team as they work with people who, in most cases, haven't previously seen an opera. Working alongside professional opera singers, they take on elements of choreography, singing the story and connecting with the text.
Image: John Snelling
Duration: