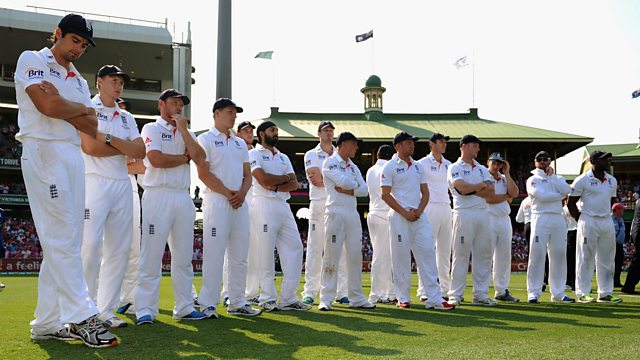 Trott and Swann on Ashes training camp to Stafford
Jonathan Trott and Graeme Swann talk about a pre-Ashes tour training camp to Stafford in September 2013 that went badly wrong.
Swann said: "It was SAS guys again but we were like surveillance officers, you can picture the scene.
"I shouldn't laugh but it still makes me giggle thinking about how bad it was."
Trott: "I had one job and I got it absolutely horrifically wrong and that was it, I ruined the task basically."
This clip is originally from 5 live Sport on Tuesday 7 November 2017.
Featured in...
Highlights of England's 2017-2018 Ashes series in Australia.