Main content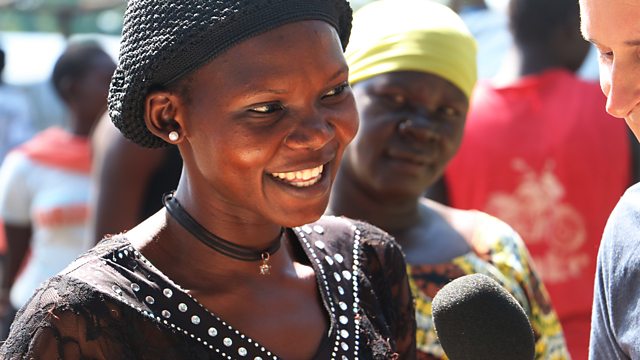 Uganda's Refugee Entrepreneurs
Imagine you're a refugee in Uganda, with no money - how on earth do you start a business? John Murphy finds out.
Uganda has taken in more than a million South Sudanese refugees. Many have lost almost everything. So how do they get back on their feet? For some of them the answer is to set up a small business. But doing that in a refugee settlement, when you have no capital and many of your customers have no money, is no easy task.
Yet markets are sprouting up across the refugee settlements of northern Uganda. There are stalls selling eggs, vegetables, mobile phone cards, jeans; and there are even hairdressers and photocopying services in small shacks, where both the refugees and the local Ugandan population can trade.
So how have these places come to existence? How have they grown out of what very recently was untamed African bush land?
As John Murphy discovers, it's a story of entrepreneurship, sacrifice, taking a gamble and simple necessity.
Produced and presented by John Murphy
Photo: 22 year old Aida who sells avocados, onions and bananas, to make money to pay for further education and training.
Credit: BBC