Main content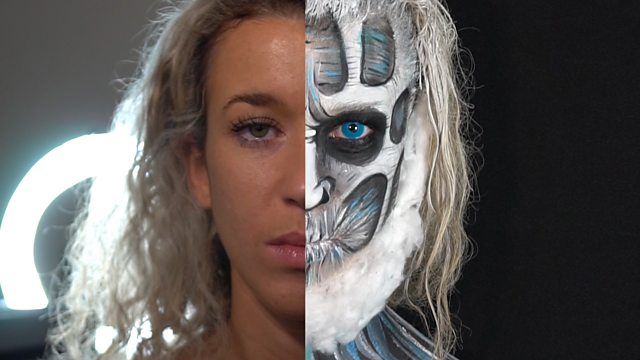 Horror make-up helps artist cope with depression
From a nightmarish clown, to an angry goblin, to a White Walker, Manchester make-up artist Beth can become a terrifying monster in a matter of hours.
She says creating horror looks has helped her cope with depression and an eating disorder.
Beth wants to inspire young women to "invest in their talents" rather than feeling pressured to post "the perfect life and the perfect body" on social media.
"I went downhill and started to get depression, and I started to feel guilty about the food I ate," said the 24-year-old.
"When I started putting this passion I had into my face paints, I felt a lot more positive about myself."
"If you are passionate about something, don't hide it, do it," she added.
This clip is originally from 5 live.
Duration: