Main content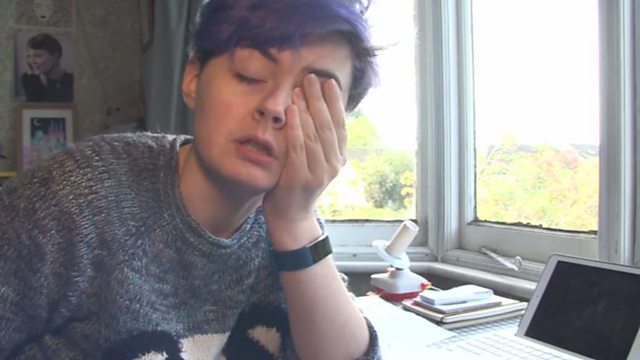 'I have to #hustlehard just to get out of bed in the morning'
Writer and Comedian Rosie Fletcher has had ME for four years and it's meant a radical rethink of her attitudes to both work and rest.
But it's also made Rosie look hard at how those around her do the same, from the friends who go to work even when they're ill to the Instagram stars who post pictures of themselves relaxing, rather than just relaxing.
For this month's Late Night Woman's Hour, we asked Rosie to keep a diary of her own efforts to get through the working day, while reflecting on a work culture where many of us feel the pressure to #hustlehard and Lean In.
Duration:
Featured in...
Lauren, Emma and guests partake of a few nocturnal frank and funny conversations.
More clips from Woman's Hour