Main content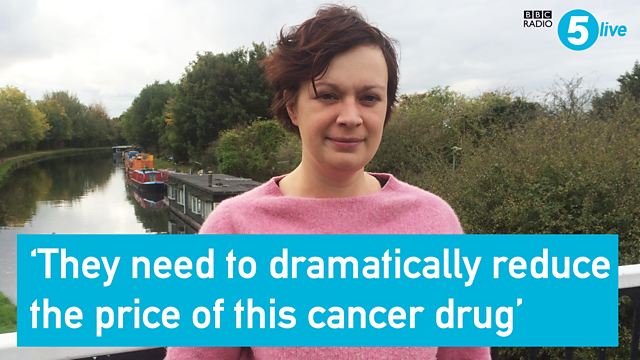 Taxpayer-funded drugs 'too expensive for patients'
Emma Robertson has incurable breast cancer, but can't afford the life-changing medicine she needs.
She uses Palbociclib which she says has changed her life - "I've got energy and I can remember my words when I'm talking to you".
But at £80,000 for a full treatment, she thinks it is being overpriced by the pharmaceutical company Pfizer, saying "I think they need to dramatically reduce the price of this drug".
Pfizer say they are 'commited to ensuring all eligible women have access to this drug'.
This clip is taken from 5 live Investigates on Sunday 22nd October 2017.
Photo credit: Adrian Goldberg
Duration: