Main content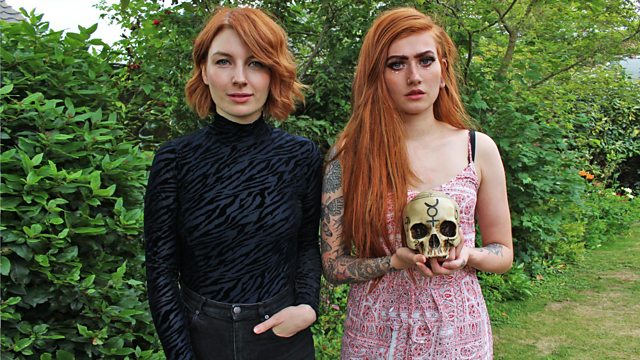 Britain's Young Witches
Alice Levine looks at the growing number of young people involved in witchcraft. She explores the rise in training courses, witchy YouTubers and asks why it's so popular in 2017.
Alice Levine investigates the growing number of young people in the UK getting involved in witchcraft. With a rise in witchy YouTubers, online courses for witchcraft and trending hashtags like #witchesofinstagram, you could say being a witch is very in right now.
So why are some young people today drawn to witchcraft? How different is this new generation of witches to previous ones? Alice meets people who are practising witchcraft in 2017 to find out what part it plays in their lives, and how the Internet is helping them further their craft.
Credits
| Role | Contributor |
| --- | --- |
| Director | Emma Willis |
| Producer | Katie Callin |
| Second Camera | Lucy Hunt |
| Sound | Steve Abson |
| Sound | Matthew Ansell |
| Edit Producer | Colin Byrne |
| Production Manager | Jade Mar |
| Off-line Editor | Will Pond |
| On-line Editor | Jamie Tucker |
| Post Production | Green Rock |
| Dubbing Mixer | Jon Last |
| Executive Producer | Alice Lloyd |