Main content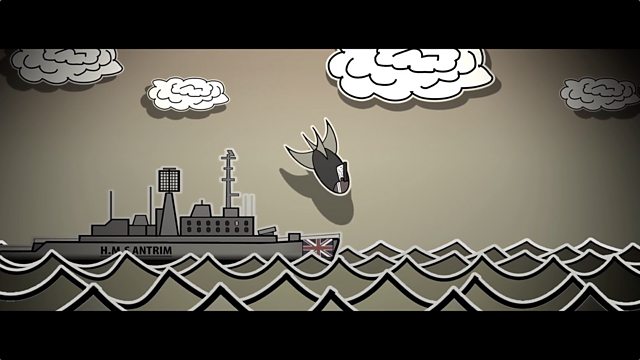 Falklands – Laurie and Brian
Laurie talks to his father-in-law Brian about his ship being hit by a bomb in the Falklands War.
Animator: James Lacey
Course: BA Computer Animation & VFX at Teesside University
James says: the main factor that really struck me was the way in which Laurie told his story. His tone of voice has a sincerity to it, which I felt deepened the impact of his words. Here we have a man who fought bravely for his country, and who looks back at a very dangerous situation that played a big part in his life. He is just one man of the three-to-four hundred who were on-board that day, all of whom could have all perished but didn't. For me, I think this story has a nice message to it that will resonate with a lot of people; the message is to never take life for granted.
Duration:
Featured in...
Listening Project conversations brought to life by talented young animators.
More clips from The Listening Project