Main content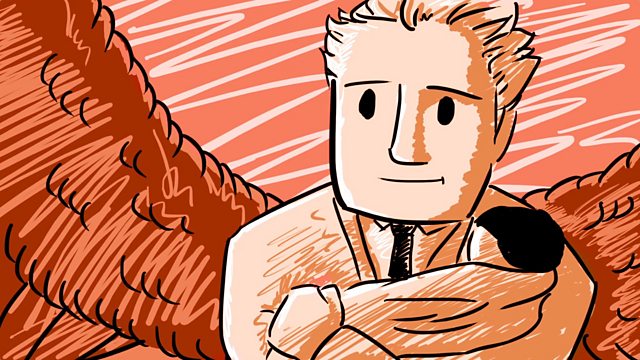 Adoption - Matthew & Mike
Mike talks to his son Matthew about adopting him as a baby from Vietnam
Mike talks to his adoptive son Matthew about how he rescued him as a baby from South Vietnam.
This animation was created by Benedict Farley, who is studying for a BA in Computer Character Animation at Teesside University.
Animator: Benedict Farley
Course: BA Computer Character Animation at Teesside University
Benedict says: 'I chose to develop the conversation between Mike and Matthew primarily because of its links with family, something I am very passionate about. Matthew was adopted in such interesting circumstances. Adopted in Vietnam, so very different from the British family he was brought into, yet he is clearly loved just as much as Mike's other children. It's a good example of how influential we can all be and how important parenthood is. To represent this I chose to make Mike an angel. My own family members have, and continue to be angels in my own life, just as Mike is to Matthew. I based Mike off my own grandfather who served in the army. It's this theme of family and care that led to me bringing this audio to life. It is truly important in my life, and in everyone's life, no matter who they are.'
Duration:
Featured in...
Listening Project conversations brought to life by talented young animators.
More clips from The Listening Project