Main content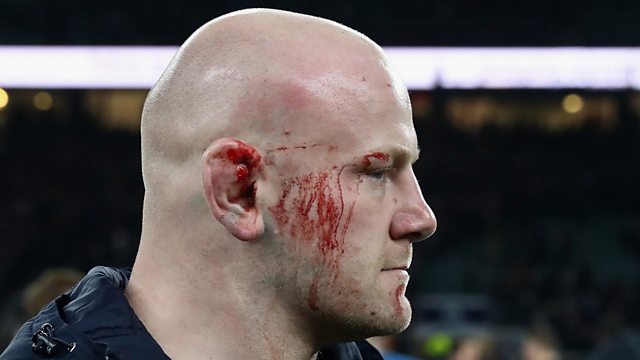 'I could be in trouble here...' - Dan Cole on fear of serious injury
England prop Dan Cole admits he worries about sustaining a brain or spinal injury.
England tight-head prop Dan Cole admits to fearing he will sustain a severe brain or spinal injury on the field.
Ten of the 12 Premiership clubs have suffered a combined 82 injuries to first-team players so far this season, and Wasps are without 15 of their squad.
Leicester Tigers front row Cole admits that several times every season he feels relieved to have come away from a dangerous situation "unharmed".
"There are times when you get rolled up at the bottom of things, which happen every so often, and you're clearing somebody out or you're in a breakdown and your foot gets trapped and you get rolled back on yourself or you're over a ball and you think 'uh oh...'," said the 30-year-old.
Cole, who has been capped 74 times for England and gone on two British and Irish Lions tours, is candid about the types of injuries players suffer.
"The big ones are the spinal injuries, I'd say. Everything else in your career, touch wood, whether it's ACLs, shoulders, surgery and medicine is so good in these regards that a lot of those can be fixed in 6-9 months. Long-term things are brains and spines, they're the ones you probably don't wish upon anyone," he said.
This clip is from 5 live Sport on Thursday 12 October 2017.
Duration: