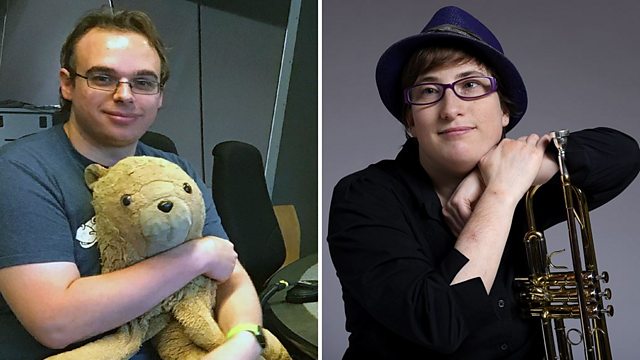 'I'm wearing a tight T-shirt so I know where I end'
Listen to our Autism Takeover show with Robyn, Jamie and Lion
Is Robyn the only autistic person who doesn't love fidget-spinners? And what's this about Jamie's T-shirt?
We gave two autistic people free rein in a studio with a tin full of questions only "neurotypicals" would ask.
The result is an entertaining and enlightening chat about stimming, social gatherings and sensory overload.
This podcast is one of a series of takeovers, produced by Damon Rose and Emma Tracey.
If you have an idea for a future programme, email ouch@bbc.co.uk.
Subscribe to Ouch as a weekly podcast and, if you wouldn't mind, we'd be delighted if you reviewed us on Apple Podcasts or wherever you get your podcasts from - it helps other people find us.
Podcast
Disability from a fresh angle featuring interviews, discussion and the occasional quiz.