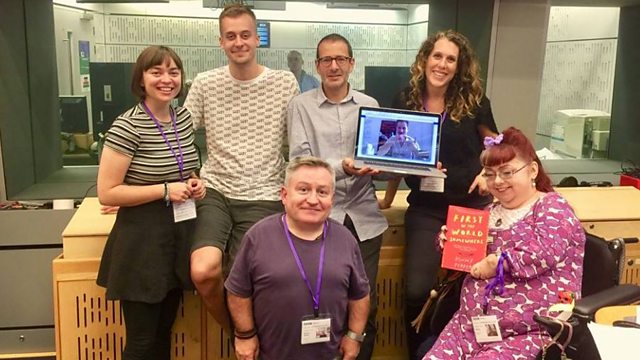 Can 'sex robots' help disabled people?
From "sex robots" to gaming and sign language - disabled people get creative.
They're talked about a lot at the moment, but can "sex robots" help disabled people?
Also, the disabled teen punk who left home to find an independent life for herself in the less-accessible 80s. And the action movie where sign language is a super-power.
Presented by Kate Monaghan and Simon Minty.
Subscribe to the Ouch podcast and have our programmes delivered to your device every week. And please like, review and share Ouch so that others can find it more easily.
Podcast
Disability from a fresh angle featuring interviews, discussion and the occasional quiz.