Main content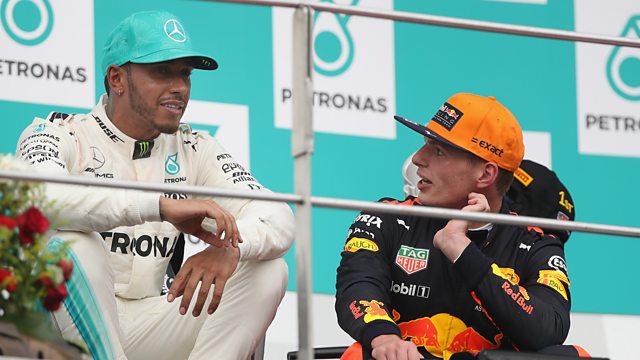 Mercedes "half way to signing" Verstappen for 2019
Mercedes are "half way to signing" Max Verstappen for the 2019 season, according to former motor racing correspondent for The Times , Kevin Eason.
The German outfit have won three consecutive Constructors' Championships.
Eason added that Verstappen's current employers, Red Bull Racing, "need a winning car damn quick" to keep their Dutch driver.
Verstappen, 20, became Formula 1's youngest race winner with victory in Spain last season.
And speaking of Verstappen's win in Malaysia last weekend, Eason said; "with every lap that passed I could see his price going up".
This clip is from 5 live Sport on Wednesday 4 October 2017.
Duration: