Main content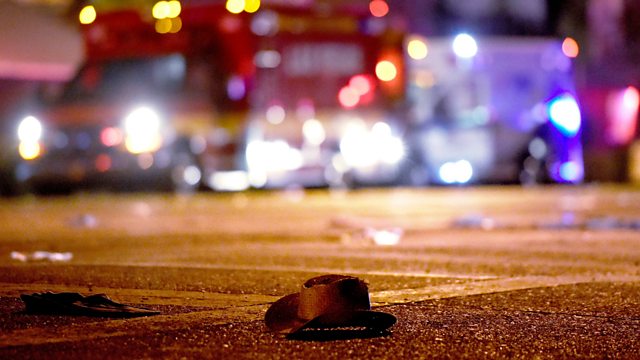 Las Vegas shooting: 'People are mourning'
At least 50 people have been killed and another 200 have been wounded in a mass shooting at a Las Vegas concert.
Casey Morell, a reporter at KNPR, the Nevada public radio station based in Las Vegas, told the World at One "the situation is changing by the hour" and it was hard to know whether the casualty rate was likely to rise.
He said that while law enforcement have "always worried that there's a risk of some sort of attack" in Las Vegas, "nobody expected something that would look like this".
(Photo: A cowboy hat on the ground with emergency services in the background. Credit: Getty Images)
Duration:
More clips from World at One