Main content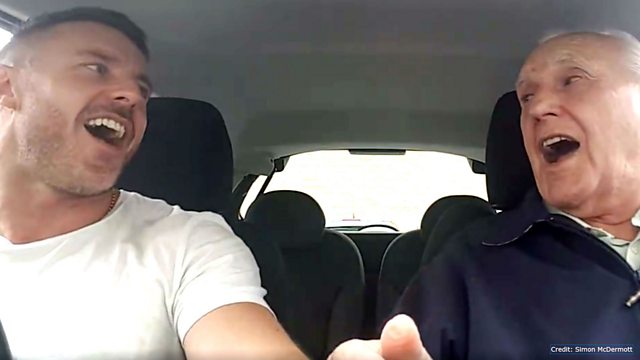 The return of the 'Songaminute Man'
Last year, a video of Simon McDermott and his Dad Ted singing in a car went viral across the world. The reason it got so much attention is that Teddy is 81 and has Alzheimer's - a progressive neurological disease which affects his personality and relationships. But when he sings he becomes his old self again.
Now he's releasing an album: 'The Songaminute Man' under his stage name Teddy Mac, with 25 per cent of any royalties going to dementia charities.
(Photo: Simon and Teddy singing in the car. Credit: Simon McDermott).
Duration: