Main content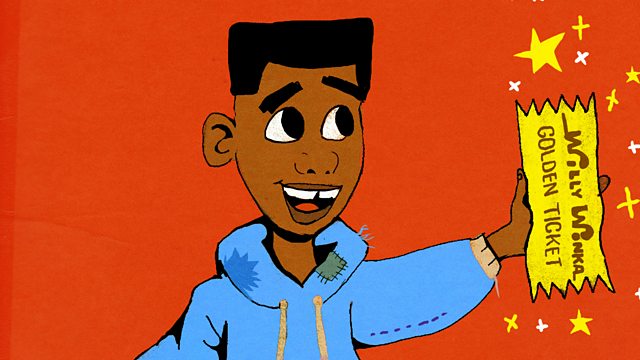 What if Charlie from the Chocolate Factory was black?
This week it was revealed that Roald Dahl originally wrote Charlie Bucket as black. But Dahl had a rather questionable reputation on race. In the first edition of 'Charlie and the Chocolate Factory' the Oompa Loompas were pygmies from Africa. How would a black Charlie respond to them when he takes over the factory? Comic book illustrator Ramsey Hassan imagines "a second generation immigrant, faced with at best migrant workers, at worst, slaves from his motherland."
The picture above shows Ramsey's illustration of a black Charlie Bucket.
This clip is originally from 5 live's Jane Garvey and Peter Allen on 17th September 2017.
Duration:
More clips from In Short