Main content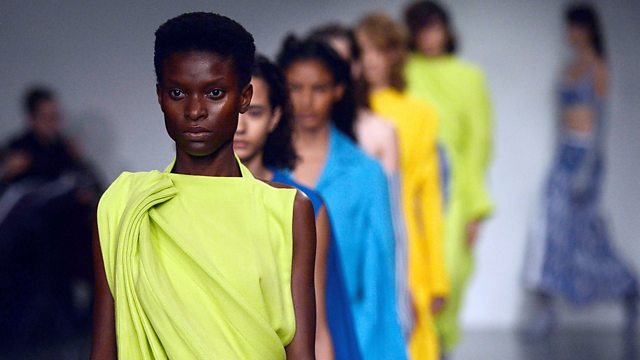 London Fashion Week 2017
The fashion industry is more valuable to the economy than you might think
The programme has been broadcasting from London Fashion Week to take an in-depth look at one of Britain's big success stories - the fashion industry.
The industry is more valuable to the economy than you might think: fashion employs close to a million people and accounts for around 1.5% of GDP, which is more than legal services - or broadcasting.
In a wide-ranging podcast, we hear from such figures in fashion as designer Patrick Grant, trend forecaster Carla Buzasi, Erdem's Erdem Moralioglu, Topshop's Sheena Sauvaire, the V&A's Sonnet Stanfill, Burberry's Christopher Bailey and the Financial Times' Jo Ellison.
They examine the importance of the industry at a pivotal time for the UK as it prepares to leave the European Union.
(Image: London Fashion Week. Credit: Reuters)
Podcast
Insight, analysis and debate as key figures are challenged on the latest news stories.