Main content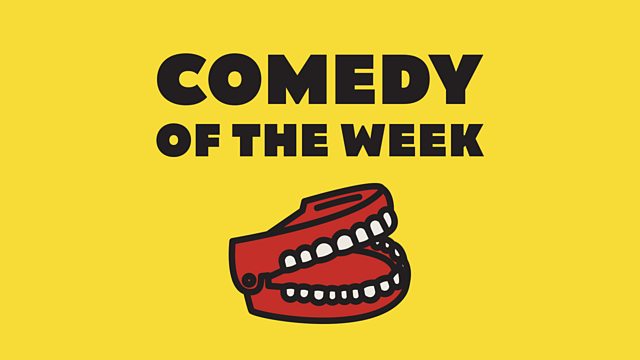 Ankle Tag plus Elis James and Gareth Gwynn interview
Elis James, Steve Speirs and Katy Wix star in a sitcom about a fraudster dad who is released on parole and cons his way in to living with his son.
Elis James and Gareth Gwynn join Cariad Lloyd in the studio to talk about writing the new show, "loom rooms" and potty training.
Career fraudster Bob has been away at Her Majesty's pleasure for the last 5 years, but he's just been released on licence with an Ankle Tag registered to his estranged son's address. Gruff isn't happy about it, but Bob is a charming man who manages to persuade other people in Gruff's life that his heart is in the right place.
Elis James and Katy Wix play new parents Gruff and Alice, whose lives are disrupted when Bob moves in, and Steve Speirs plays Bob.
Written by Gareth Gwynn and Benjamin Partridge.
Produced by Victoria Lloyd.
A BBC Studios Production.
Credits
| Role | Contributor |
| --- | --- |
| Gruff | Elis James |
| Alice | Katy Wix |
| Bob | Steve Speirs |
| Linda | Gemma Whelan |
| David | Oliver Maltman |
| Pam | Vivienne Acheampong |
| Chris | Jason Forbes |
| Trevor | Jason Forbes |
| Writer | Gareth Gwynn |
| Writer | Benjamin Partridge |
| Producer | Victoria Lloyd |