Main content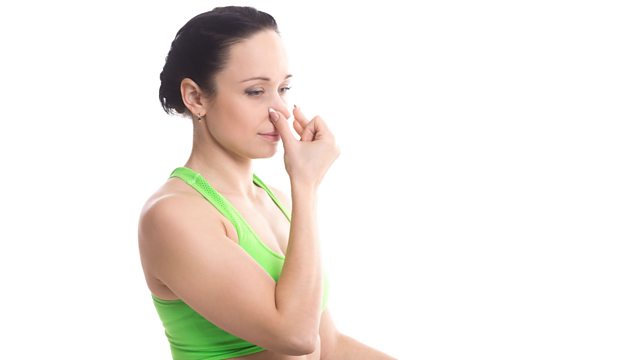 What exactly is 'Alternate Nostril Breathing'?
Have you heard of alternate nostril breathing? Hillary Clinton is apparently a big fan. She has revealed that she used the technique to help get over the shock and sadness of losing the US Presidential Election to Donald Trump.
So what exactly is alternate nostril breathing? Swami Ambika, the founder of the Traditional Yoga Association, gave a demonstration to Radio 4's PM. She said it was an ancient breathing technique developed by the Yogis and it had been found to help with heart beat regularity, multiple sclerosis and memory.
Presenter Eddie Mair and Weatherman Philip Avery give it a try.
(Photo: Woman practising alternate nostril breathing Credit: Getty Images)
Duration: