Main content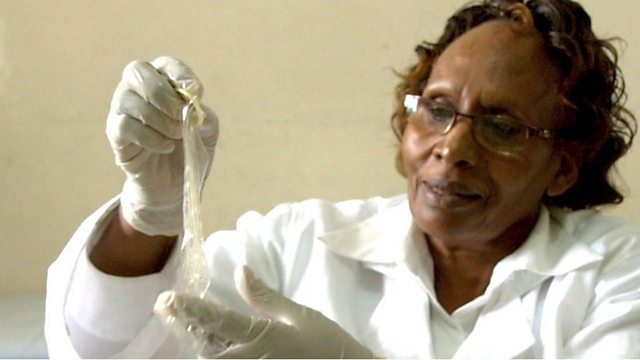 Condom Lifesavers and Voices for the Voiceless
How to save lives with a blown up condom and a new company making unique voices for people who cannot speak.
Each year around 100,000 women die due to heavy bleeding after giving birth. But help is at hand from an unexpected source: condoms. World Hacks goes to a maternity hospital in Kenya to speak to the medical staff using this super-cheap kit that is saving lives.
Also on the programme, the US start-up that is asking volunteers to donate their voices, then transforming them into personalised, digital voices for people with degenerative diseases.
Reporters: Harriet Noble and Amelia Martyn-Hemphill
Presenter: India Rakusen
Image: Midwife Anne Mulinge / Credit: BBC
People fixing the world on YouTube