Main content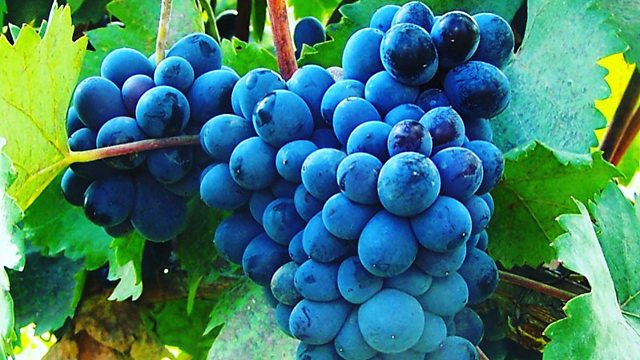 Ark of Taste: Saperavi Grape
Dan Saladino charts the history and near-extinction of one of Georgia's unique wines. Believed to be one of the oldest winemaking countries, Georgia is home to the Saperavi grape, a red grape meaning to dye or colour. Where wine grapes usually produce a white pulp, the Saperavi stains your hands red.
Named after the village Ateni, west of the capital Tbilisi, the Atenis Saperavi grape was almost lost in history after Georgia became part of the Soviet Union in 1921. Vineyards that had been under family ownership for centuries fell under state control; making wine became about maximum yields and alcohol production rather than artisan wine. Thanks to one family who grew the Saperavi grape on a plot of land during the Soviet period, the Saperavi is now facing a resurgence, having been brought back from the brink of extinction.
Duration:
Featured in...
The Food Programme explores ingredients from The Ark of Taste.
More clips from The Food Programme