Main content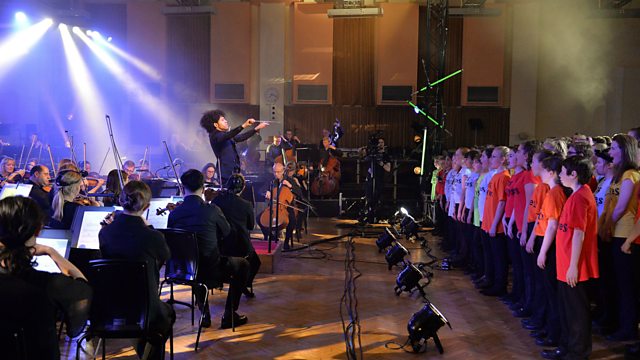 Carmina Burana - 'O fortuna' by Carl Orff: The full performance
Watch the full performance of Carl Orff's 'O fortuna' by the BBC Symphony Orchestra and the Ten Pieces Children's Choir, conducted by Rafael Payare.
Based on medieval literature, 'O fortuna' is one of the most famous choral pieces in the world. The piece gives us a chance to meet Fortuna, the Roman Goddess of Fortune (also worshipped in Greek mythology) and transports us back to medieval times.
Warning: This video contains some flashing images.
Explore more teaching resources for Carl Orff's music using the links below.
Duration:
More clips from Ten Pieces