Main content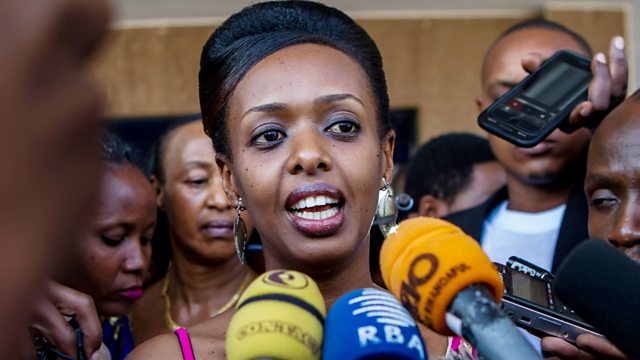 Where is Diane Rwigara?
Mystery surrounds the whereabouts of the Rwandan opposition politician, Diane Rwigara, who has been missing for 48 hours. She attempted to run for president in last month's elections against President Paul Kagame but was disqualified.
Her family say she was arrested by the police, however the authorities have denied that she is in their custody.
Speaking to BBC Newsday before the election in July, Diane Rwigara said she was worried she may be in danger. In this audio, we then hear from representatives of the police and her family.
(Photo: Diane Rwigara speaks to the media in Kigali. Credit: Reuters)
Duration: