Main content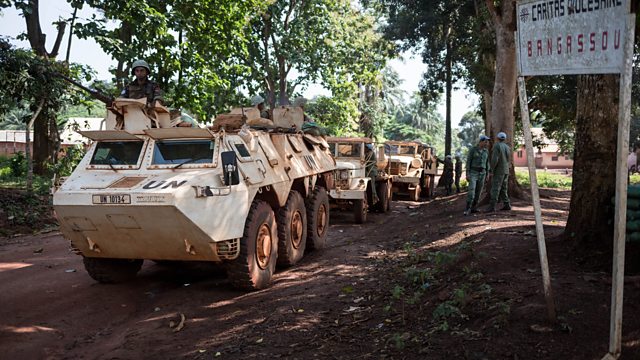 Militias Surround 2000 Sheltering in C.A.R Seminary
Central African Republic violence has displaced more than a million
Imagine what it would be like to be trapped in a compound and surrounded by armed militias in a country where shedding blood has become the norm.
That's the plight faced by some 2000 Muslims displaced by violence in the Central African Republic. They've found temporary refuge in a Catholic seminary in a small town called Bangassou, where they've been sheltering since a wave of religious killings in May.
This illustrates the new reality of the C.A.R, a country unable to break the cycle of violence, despite the signing of a peace agreement between the government and rebel groups. Deep divides remain between Muslim Seleka rebels, who seized power in 2013, and rival Christian militias known as 'Anti-Balaka'. Over the last five years, thousands have been killed and more than a million displaced .
We hear from some of those trapped in the compound and then the BBC's Huong Ly speaks to the Bishop of Bangassou, Juan José Aguirre Munoz, who is sheltering them.
(Photo: UN peacekeepers. The UN has had peacekeepers in the country since 2014 . Credit: AFP)
Duration: