Main content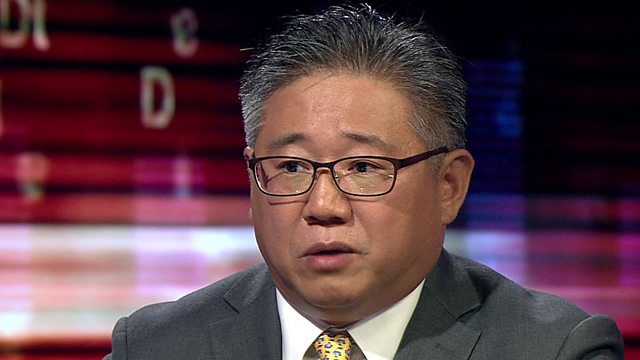 North Korea: 'A brainwashed society'
The former North Korean prisoner Kenneth Bae says people in the country are brainwashed.
Books, newspapers and television all had a similar message and began to have an influence on him after only a few short months.
He told Hardtalk's Stephen Sackur: "It is a very brainwashed society. As soon as they are born they a taught that way - all the media, everything they are surrounded by."
He said they were "so brainwashed" they would reject other opinions believing they could not possibly be true.
North Korea said Mr Bae used his tourism business to form groups to overthrow the government.
In April 2013, the Korean-American Evangelical Christian Missionary was sentenced to 15 years in prison but he was released in November the following year because of his deteriorating health.
Mr Bae said he developed a good relationship with some of the guards who called him "pastor" and he realised they were "regular people, just like us".
Duration: