Main content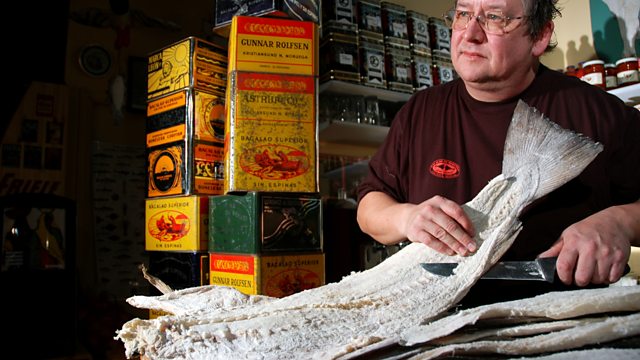 The Ark of Taste: Salt Fish
On the remote western coast of Norway, salt fish has been a staple part of the community for almost four centuries. We hear from Sigbjørn Folland, who since 1928 has followed in his father and grandfather's footsteps producing salted cod in a part of the world that holds one of the most important sources of the fish. So abundant was cod in this area, that most families would have been involved in the production of salt fish; the men fishing and the women and children preserving.
Known as Klippfisk or cliff-fish, it takes three months to prepare and can take three to four days to make dishes from the yellow tinged, chalky meat. Nowadays, there are factories to speed up the process of preserving the fish, yet Sigbjorn still returns to the traditional, longer method of preparing to keep the practice alive and to achieve the best possible flavour.
Duration:
Featured in...
The Food Programme explores ingredients from The Ark of Taste.
More clips from The Food Programme