Main content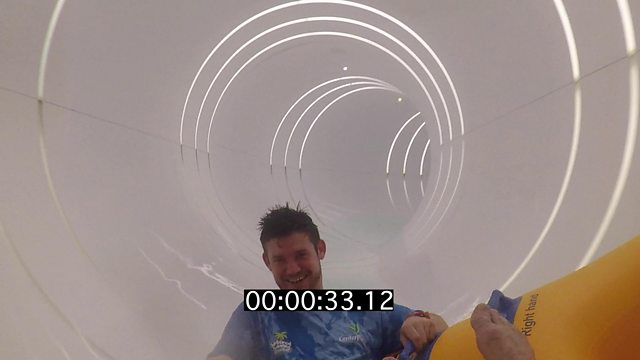 'Largest interactive family raft ride' opens at Longleat Forest
It boasts a top speed of 45kmh, 142m of twists and turns and it's now officially open!
The Tropical Cyclone raft ride was opened this morning at Longleat Forest Centre Parcs by Paralympic swimmer Ellie Simmonds.
Centre Parcs are calling it "the largest interactive family raft ride in Europe".
It cost £11million and took two years to build.
What else could we do but strap on head camera and test it out!?
Duration:
More clips from Graham Rogers