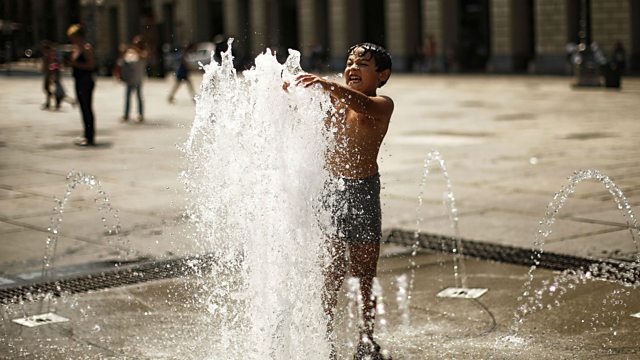 Is Europe's heatwave a climate change lesson for business?
August is proving to be a challenging month for countries in southern Europe, amid sweltering heat.
Italy is suffering a drought and wild fires are destroying forests in Portugal.
Soaring temperatures are making companies consider ways to prepare for a hotter future, as Professor Chris Rapley, a climate change expert at University College London explains.
(Picture: A boy cools off in Turin, Italy. Credit: /Getty Images.)
.