Main content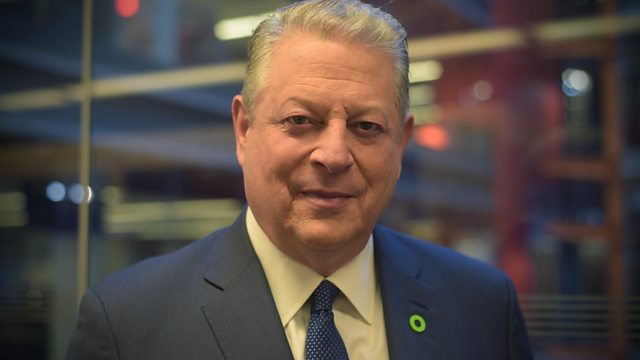 Al Gore: US will meet Paris climate commitments
Former US Vice President Al Gore has said the US will "meet the commitments" set out by the Paris climate agreement, despite President Trump's withdrawal from the accord.
"Our largest states and hundreds of states and hundreds of cities and business leaders said, 'We're still in the Paris agreement and we're going to meet the commitments regardless of Donald Trump'," the climate change campaigner told Justin Webb.
"I think [the reductions] will still come," he said, citing the "sharp drop" in the cost of green energy.
Mr Gore said of President Trump's decision to pull out of the Paris deal: "Not only his daughter, but several others close to him were in favour of staying in the Paris agreement."
(Image: Al Gore. Credit: BBC)
Duration: