Main content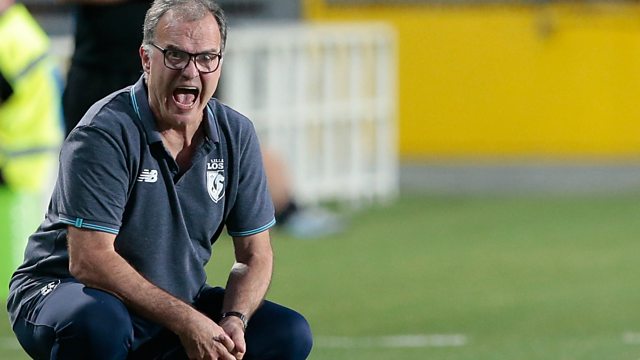 'El Loco' Marcelo Bielsa at Lille
Neymar isn't the only South American who will be entertaining the fans in Ligue 1 this season.
The Director General of Lille - Marc Ingla - has told World Football's John Bennett that they've hired "the greatest coach in the world."
He's talking about Marcelo Bielsa, who the likes of Pep Guardiola, Maurico Pochettino and Jorge Sampoali call their mentor.
But the former Argentina and Chile boss is a mysterious man, who never gives interviews and only talks to the media at pre-match and post match press conferences.
So what is he really work to play for? And manage?
(Photo: Lille coach Marcelo Bielsa shouts to his players, Credit: Getty Images)
Duration:
More clips from World Football