Main content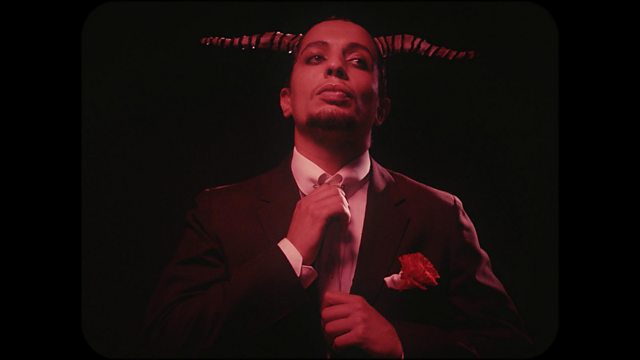 United Kingdom 2: The Boat That Brought Me
Prolific UK music producer and artist Matthew Herbert with Iranian fusion musician Arian Sadr.
Matthew Herbert, from the UK, is a prolific and accomplished musician, artist, producer and writer whose range of innovative works extends from numerous albums to Ivor Novello nominated film scores (Life in a Day) as well as music for theatre, Broadway, TV, video games and radio.
Arian Sadr from Iran plays Tonbak (Persian goblet drum) and Daf (a circular frame drum) and has performed with Music Action International at the End Sexual Violence in Conflict event (hosted by Angelina Jolie), with musicians from BBC Philharmonic and Manchester International Roots Orchestra.
Composed by Matthew Herbert / Vocals by Heidi Vogel / Percussion by Arian Sadr / Lyrics by Azita Ghahreman
Produced and mixed by Matthew Herbert at human jerky
New European Songbook is presented as part of the Edinburgh International Festival and British Council season Spirit of '47.
Duration: