Main content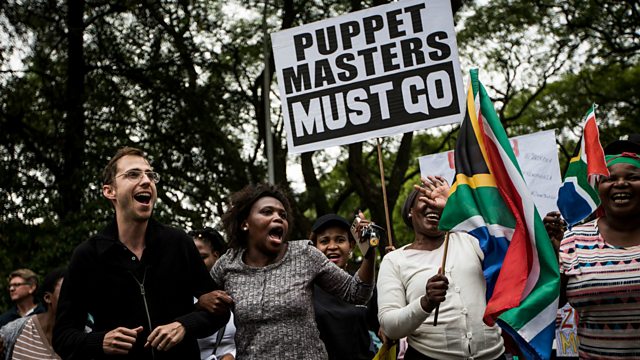 The British PR firm's role in South African politics - Part 4
The last of four special investigative reports by Manveen Rana
In a series of pieces, Manveen Rana has been investigating the relationship between political power in South Africa, a London-based PR firm, and one of the country's richest families.
As the President faces a vote of no confidence, what links Jacob Zuma, the Gupta Brothers and Bell Pottinger Public Relations? And, with anger at corruption spilling over from the streets to parliament, has Nelson Mandela's rainbow nation been put in jeopardy by a political campaign born in Britain?
(Photo: Protesters in South Africa. Credit: Getty Images)
Featured in...
Did Bell Pottinger foment racial tensions to distract from accusations of corruption?