Main content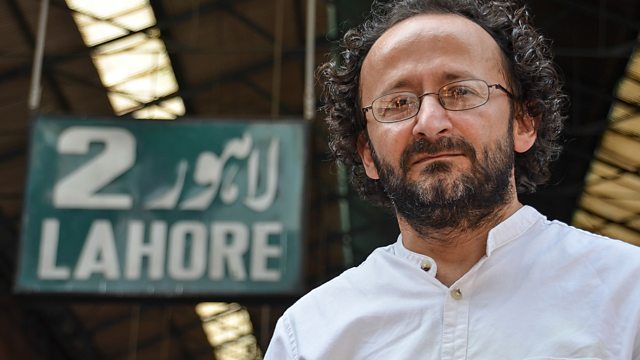 Pakistan, Partition and the Present - Part One
Shahzeb Jillani asks can Pakistanis learn to be tolerant of people of different faiths, if history is distorted?
In Pakistan they are racing against time to record the memories of those who witnessed Partition: people like Syed Afzal Haider, now in his late 80s, who recalls, as a 15-year-old, creeping through the deserted streets of Lahore and watching dogs sniffing around the scattered corpses.
Hundreds of thousands died in 1947 as Muslims were driven across the partition line into the newly created Pakistan and Hindus and Sikhs were forced in the opposite direction.
Taha Shaheen and Fakhra Hassan are making sure the stories of 1947 are not forgotten. They are collecting the testimonies of people who remember the carnage. Taha's grandmother was driven out of her village in the Punjab and could only watch as her mother and brother were cut to pieces on the journey to Pakistan. Fakhra met a man who helped set fire to Sikh houses in Lahore. He was seven years old at the time.
But young Pakistanis learn only a partial version of these events, as Shahzeb discovers at a government school in the walled city of Lahore, a school that once carried the name of a local Sikh ruler. The 14-year-olds in the history class are taught that Moslems were the victims of Partition. There's no mention of the atrocities committed by Muslim mobs against Sikh and Hindus.
Shahzeb is disappointed by what he hears. How, he asks, can Pakistanis learn to be tolerant of people of different faiths, if history is distorted in this way?
One answer may be the Partition Museum, which will open soon in Lahore, and which will put the stories of Partition on public display. Aaliyah Tayyebi of the Citizens Archive of Pakistan believes this will encourage a true understanding of why Pakistan was created and how it can learn to live at peace with itself and its neighbours.
(Photo: Shahzeb Jillani at Lahore station, Pakistan)
More episodes
Previous
You are at the first episode
Broadcasts

Featured in...
A global sweep of some of the most powerful stories from the year