Main content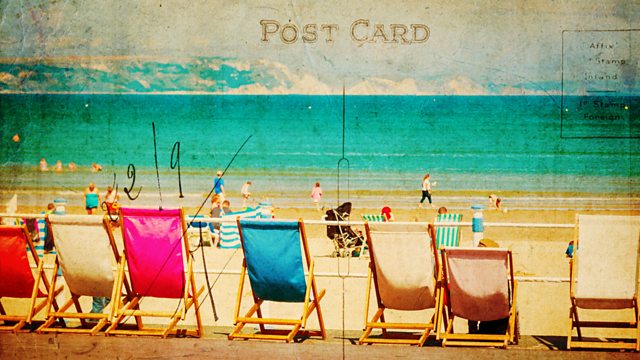 Postcards: 'are a minature archive'
Broadcasting House launches a campaign promoting the sending of postcards, both to someone you love and to the programme.
But what makes a good postcard? Presenter Paddy O Connell gets advice from Tom Jackson, author of 'Postcard from the Past'
He says looking at historical postcards give you access to "a miniature archive" allowing you to "eavesdrop on people" and find out what their concerns were "with their real thoughts and real words".
Messages from selected postcards are read by Zeb Soames
(Photo: Vintage style postcard with a beach scene Credit: iStock/Getty Images)
Duration:
More clips from Broadcasting House