Main content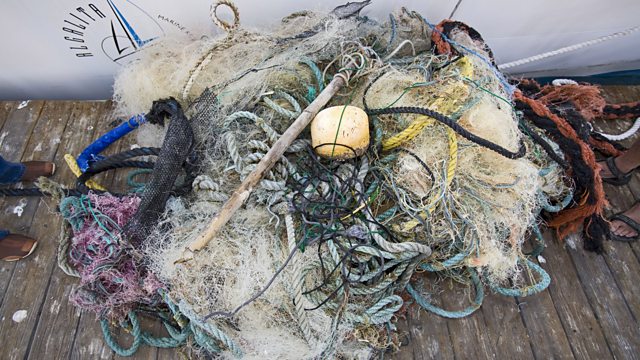 Discovering The Great Pacific Garbage Patch
Captain Charles Moore recalls how he came across the world's largest floating rubbish dump in August 1997.
In the summer of 1997 Captain Charles Moore was on his way home from a yacht race when he came upon a huge patch of floating rubbish in the Pacific Ocean. In 2013 he spoke to Lucy Burns about the discovery of the Great Pacific Garbage Patch and how it opened up a new chapter in research into ocean waste.
Photo: Fishing nets and assorted garbage collected from the North Pacific Gyre (Credit: Environmental Images/Univers/REX/Shutterstock)
Featured in...
History as told by the people who were there. All the programmes from 2017.