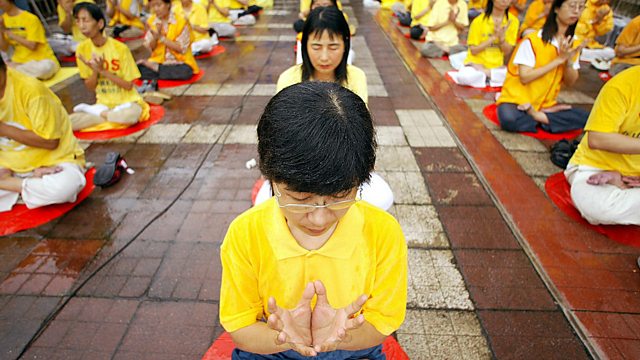 China's Crackdown on Falun Gong
In July 1999, the spiritual movement Falun Gong was banned in China. Thousands of people were arrested. The Chinese government says Falun Gong is an "evil cult", but followers of the movement say they have been the victims of state persecution.
Witness speaks to Falun Gong practitioner Chao Yu and journalist Ian Johnson.
(Photo: Falun Gong practitioners stage a sit-in protest outside the Convention and Exhibition Centre in Hong Kong, 2002. Credit: Peter Parks/AFP/Getty Images)
Last on
Featured in...
History as told by the people who were there. All the programmes from 2017.