Main content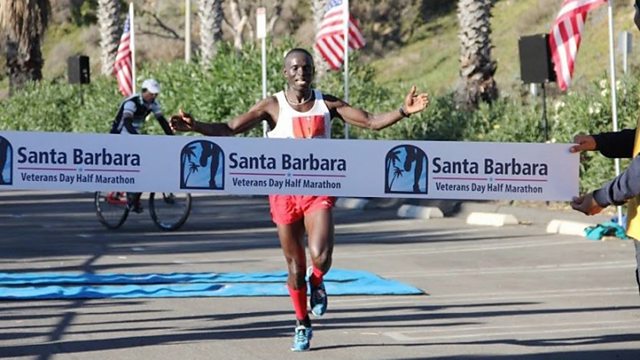 Kenyan Runner's Marathon Escape
Moninda Marube was born into a life of poverty and had to go out to work at the age of ten. He turned to running to change his fortunes, became successful, but then had to flee from tribal violence disguised as a woman. After being invited to compete in the USA, he fell into the hands of an unscrupulous agent.
British couple Vicki Pipe and Geoff Marshall have a shared interest in trains but they've gone one step further than most train enthusiasts. They have set out to travel to every single train station in Great Britain, all 2,563 of them.
Gordon Hartman from San Antonio in Texas has built the world's first fully accessible fun and water park. His inspiration was his daughter Morgan who has both cognitive and physical disabilities.
Image: Moninda Marube crossing the Santa Barbara finish line
Credit: SBIM