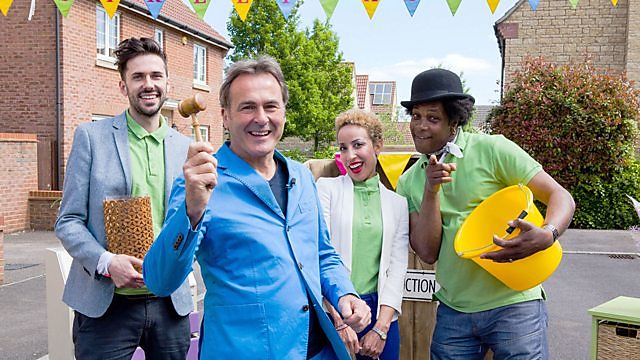 Inside daytime television: Ideas, reveals and hard work
Daytime television was once thought of as the nursery slopes of a TV career. Today its complex formats and production requirements are seen by many as more challenging than peak-time programming.
"You will learn more making a daytime show than any other."– Rachel Innes-Lumsden
Smaller teams, smaller budgets and tighter schedules mean there's little room for error. That makes a daytime production team a well-oiled machine where everyone knows their job.
Street Auction (above) and Dom on the Spot are two BBC One daytime series that were given the green light by commissioning editor Lindsay Bradbury. Alongside Lindsay in this week's podcast are Julia Foot, series producer of Street Auction, and Rachel Innes-Lumsden, executive producer from the independent production company TwoFour which makes Dom on the Spot
In this podcast you'll learn:
- the pros and cons of working on daytime programmes
- the daytime TV production process
- the relationship between commissioning editors and programme producers
- the schedules for daytime productions
Find out more about BBC Academy:
Website – www.bbc.co.uk/academy
Facebook – www.facebook.com/bbcacademy
Twitter – www.twitter.com/bbcacademy