Main content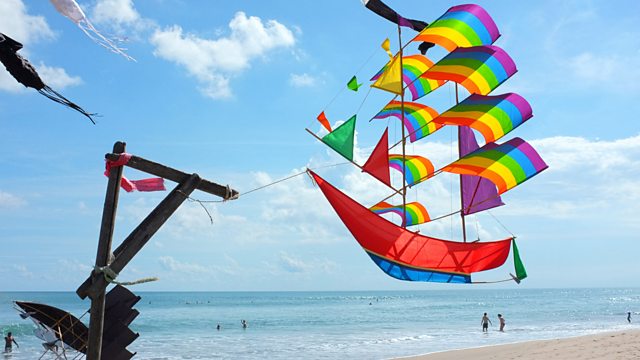 Being Bisexual
Openly bisexual journalist Nichi Hodgson explores what it means to be bisexual.
More and more people are identifying as bisexual yet bi-phobia is rife and the world's media remains guilty of regular bi-erasure. Journalist and writer Nichi Hodgson who is openly bisexual herself, examines what it is like to be bisexual for both men and women in different parts of the world.
In the 1950s, the Kinsey scale suggested sexuality for many people was not necessarily 100% heterosexual or homosexual, yet understanding of bisexuality among the media and the wider public is still largely unchanged.
As we hear bisexuality can mean different things. There are people who identify more straight or gay but still feel bisexual. Others who feel completely 50:50 and others for whom sexuality is fluid and has shifted hugely over time.
Nichi will reflect on how bisexual men and women are often treated differently and ask if it is more difficult to be a bi man than a bi woman? And she hears how misunderstandings about what being bisexual means often leads to prejudice from both the straight and gay communities.
We head to the world's first bisexual themed Pride event in Tel Aviv, hear what it is like to be bisexual in Iran and find out how activists are trying to develop safe spaces for bisexual people in South Africa.
As part of the programme Nichi will also challenge her own mother about her perception of her daughter's sexuality.
(Photo: Kite in the shape of a sailing ship displays LGBT rainbow colours)
Last on
BBC World Service
East Asia
Broadcasts
BBC World Service

except News Internet

BBC World Service

except News Internet

BBC World Service

except News Internet

BBC World Service

Americas and the Caribbean & South Asia only

BBC World Service

East Asia