Main content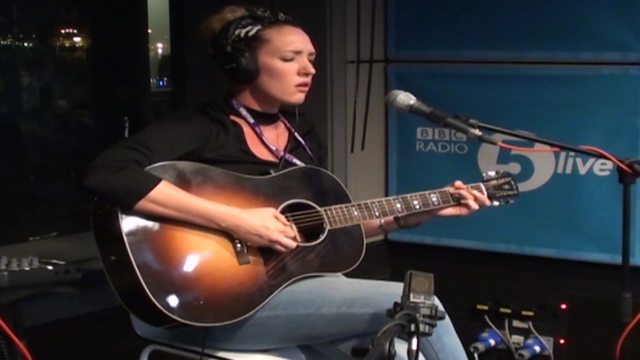 Hannah Aldridge performs Gold Rush live
Up and coming singer songwriter Hannah Aldridge, from the US state of Alabama, has a fine musical pedigree. She's the daughter of Muscle Shoals legend Walt Aldridge, and received rave reviews for her 2014 debut album Razor Wire.
She's currently touring Europe and the UK with her new album Gold Rush, recorded in Nashville with artists from both country music and rock backgrounds. She describes her music as "an introspective look at the things that happened in my life. It's me trying to sort through and put feelings into words."
Hannah dropped by the 5 Live studios to perform the title track of the new album live on 5 Live's Up All Night.
Duration:
More clips from In Short