Main content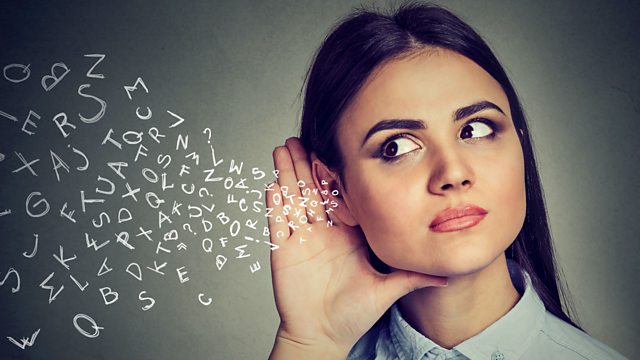 What Do Our Accents Say About Us?
What makes us sound so different from each other – even when we speak the same language? We discover the effects of social status, age, location and even politics on our accents.
How do we end up speaking the way we do? What's happening in our brains and mouths to make us sound so different from each other - even when we're speaking the same language? This week on CrowdScience we return to our listener Amanda's question of why there are so many accents, and discover more about what our accents say about us.
We visit Glasgow in Scotland, home to one of the most distinctive dialects of English, to see how social status and age affect the way we speak; and investigate another of our listeners' questions: is there really such a thing as a 'political accent'?
But how do babies pick up accents in the first place – and is it impossible to learn new sounds later in life? Presenter Nastaran Tavakoli-Far discovers something unexpected about her own accent, visits a voice coach to try and sound Texan, and uses ultrasound to try and get her tongue round new sounds.
And you can find out how much of an accent expert you are, by taking part in our online quiz.
Do you have a question we can turn into a programme? Email us at crowdscience@bbc.co.uk
Presenter: Nastaran Tavakoli-Far
Producer: Cathy Edwards
(Image: Woman holds hand near ear and listens carefully alphabet letters flying in. Credit: Getty Images)
Last on
BBC World Service
Australasia
Broadcasts
BBC World Service

except News Internet

BBC World Service

East and Southern Africa & West and Central Africa only

BBC World Service

except Americas and the Caribbean, East and Southern Africa, News Internet & West and Central Africa

BBC World Service

Americas and the Caribbean

BBC World Service

except Americas and the Caribbean, East and Southern Africa, News Internet & West and Central Africa

BBC World Service

East and Southern Africa

BBC World Service

Australasia