Main content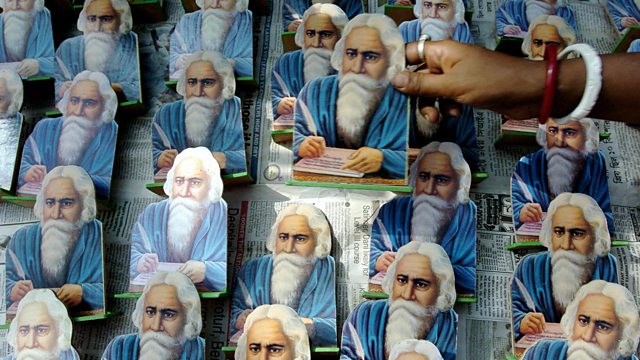 Tagore's Nobel Prize Theft
Rabindranath Tagore was the world's first non-western Nobel Laureate - but his medal was stolen
Rabindranath Tagore, the celebrated Bengali writer, is one of the greatest figures in modern South Asian history. In 1913, Tagore became the first non-westerner to win a Nobel Prize, but just over a decade ago, his Nobel medal was stolen – and still hasn't been found. This episode looks at Tagore's legacy, how his songs and poems are ubiquitous in Bengali life, how he inspired revolutionaries and reformers in South Asia, and how his suspicion of all nationalisms - even anti-colonial nationalism - makes his work feel thoroughly contemporary and relevant today.
Presented by Kanishk Tharoor
Produced by Maryam Maruf
Contributors: Arunava Sinha; Rahul Tandon; and Saroj Mukherji
With thanks to Minu Tharoor; CS Mukherji; and Sudeshna Guha
Image: An unseen vendor picks up a cut out photo of Indian poet Rabindranath Tagore
Credit: Getty Images
Museum of Lost Objects ‒ The Podcast
Podcast
Tracing the histories of antiquities and landmarks that have been destroyed or looted.