Main content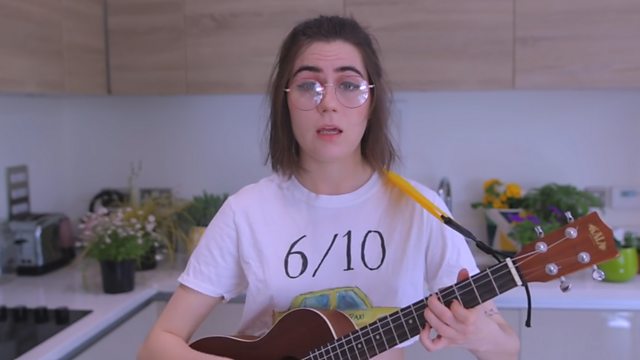 Vlogger: I'm trying magnet treatment to help with depersonalisation
Dodie Clark suffers from a mental health condition called depersonalisation which leaves her feeling depressed. She has tried a rare new treatment to help her with the condition.
The treatment is called transcranial magnetic stimulation, or TMS. It sends electromagnetic pulses to the brain.
Dodie explained the treatment: "[It's] like something prodding your brain and making your face twitch when you don't want it to."
Dodie is a vlogger with millions of followers online. She hopes showing the video of her treatment will raise awareness of mental health issues.
"I think because I have this audience I have the potential to show people there's no shame in mental health [issues] or seeking treatment and you have to do what's best for you."
Duration:
More clips from In Short