Main content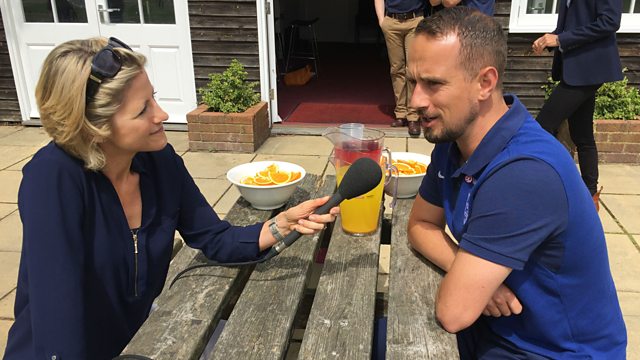 Sampson: England women 'can win the Euros'
England Women's head coach, Mark Sampson says his team can win the Euros
England Women's head coach Mark Sampson says his side can be successful in the tournament, which starts in the Netherlands on Sunday.
Mr Sampson told Radio 4 Today's Jacqui Oatley: "We not saying we're the best team in the world, but we want to be the best team in the world but we're not yet. To get there we've got to start winning some major Championships... We'll do our homework and focus on being at our best possible level to go out and win."
(Photo: Mark Sampson, England head coach with Jacqui Oatley)
Podcast
Insight, analysis and debate as key figures are challenged on the latest news stories.