Main content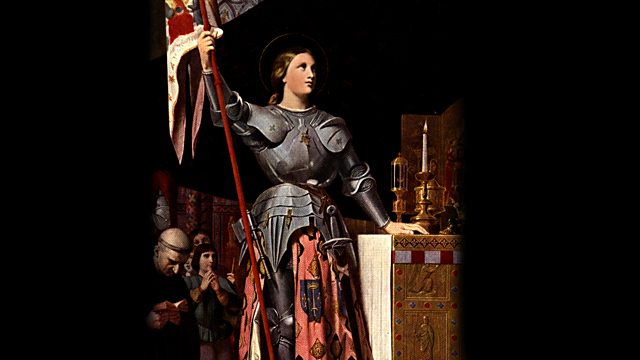 Joan of Arc: Making a Martyr
Joan of Arc was led by vivid saintly visions to shape the future of France. Bridget Kendall and guests discuss her life and death, plus her afterlife in popular culture.
Born six centuries ago, Joan of Arc is regarded as a French national heroine – a peasant girl who, inspired by saintly visions, battled to break the Siege of Orléans and see Charles VII finally crowned King of France in a grand cathedral. But in 1431, she was burned at the stake.
In this programme, Bridget Kendall and guests discuss the life and death of this medieval teenage celebrity who helped to shape the course of the Hundred Years War with England. They also reflect on her status as an enduring symbol in popular culture through the ages, including on the stage and the big screen.
Bridget is joined by film scholar Robin Blaetz, and historians Juliet Barker, Xavier Helary and Daniel Hobbins.
Photo: Joan of Arc: Painting by J D Ingres in the Louvre. (Hulton Archive/Getty Images)