Main content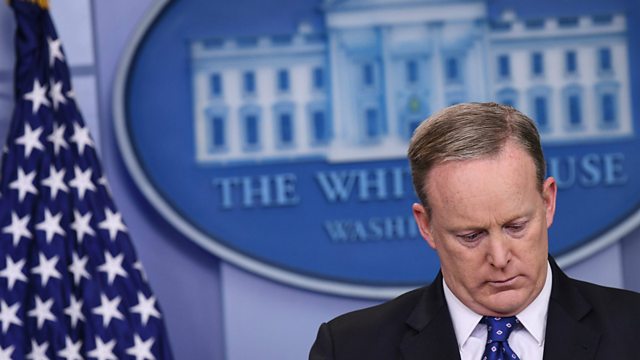 White House Press Secretary Spicer Resigns
Sean Spicer was reportedly unhappy with the hiring of a new communications director.
The White House press secretary, Sean Spicer, has resigned after President Trump appointed Anthony Scaramucci as his communications director. During a media briefing the new man, a Wall Street financier, said he was committed to getting the administration's message out. We discuss the resignation with a friend of Mr Spicer.
Also in the programme: The head of Saudi Arabia's aid agency denies accusations that his country is delaying aid to Yemen; and the guitarist who played his instrument during an operation on his brain.
(Image: Former White House press secretary Sean Spicer. Credit: Mandel Ngan/AFP/Getty Images)