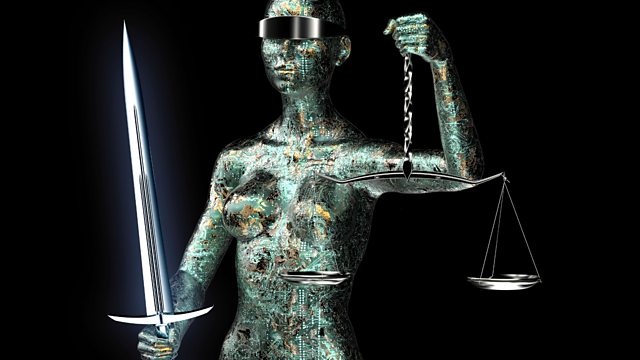 Could a Computer Judge My Crime?
People said they'd never catch on. Mobile phones, the internet and even robot assembly lines all once seemed like niche technologies. But today they are at the heart of the modern world.
But just how far can technology go? Could machines start to compete with humans in making complex and life-changing decisions, like those made by lawyers and judges? That's what CrowdScience listener Zackery Snaidman from Orlando in the US wants to know and presenter Marnie Chesterton has set out to find answers.
She starts at a hackathon in London, where she witnesses the birth and design of the UK's new online court. And in Uganda, she hears how technology and social media is filling a crucial gap left by a shortage of human lawyers. Marnie is also surprised to discover a simple algorithm that regularly out-performs human judges in making bail decisions.
But could technology bring as many problems as it solves? Could seemingly 'unbiased' computers hide the prejudices of their makers? And more fundamentally: With our future liberty at stake, is the world ready to leave their fate in the hands of machines?
Do you have a question we can turn into a programme? Email us at crowdscience@bbc.co.uk
Presenter: Marnie Chesterton
Producer: Anna Lacey
(Image: Digitized Lady Justice. Credit: Getty Images)
Last on
Mon 24 Jul 2017
13:32

GMT