Main content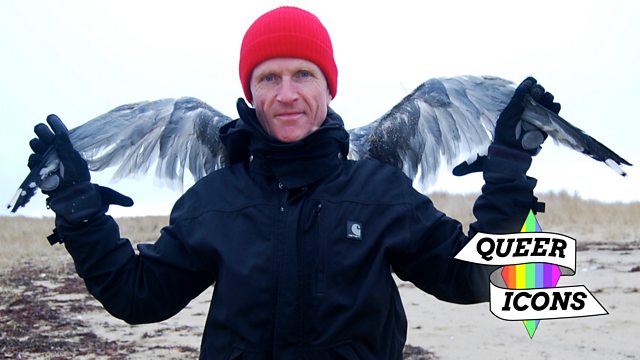 Philip Hoare selects Queer Icon: Stephen Tennant photographed by Cecil Beaton in 1927
Stephen Tennant was a friend of the painter Rex Whistler, the Sitwells, Lady Diana Manners and the Mitford girls and was called "the brightest" of the "Bright Young People" and is thought to be one of the inspirations for Lord Sebastian Flyte in Evelyn Waugh's Brideshead Revisited.
Philip Hoare is the author of many non-fiction books including Serious Pleasures: The Life of Stephen Tennant, Noel Coward a biography, Wilde's Last Stand, Leviathan or the Whale.
His most recent book RISINGTIDEFALLINGSTAR is being read as a Book of the Week on BBC Radio 4.
He was interviewed by Matthew Sweet on BBC Radio 3's Arts and Ideas programme Free Thinking in an episode in which he, Jake Arnott and poet Elizabeth-Jane Burnett discuss this book, wild swimming and Joe Orton.
Many more Queer Icons can be found on Radio 4 Front Row's Queer Icons website.
Duration:
More clips from Philip Hoare and Elizabeth Jane Burnett on wild swimming, Jake Arnott on Joe Orton

More clips from Free Thinking