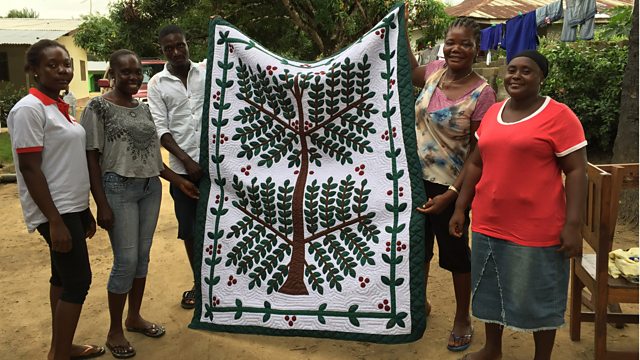 Looking for Aunt Martha's Quilt
In 1892, Liberian farmer Martha Ann Erskine Ricks presented Queen Victoria with a quilt she had spent 25 years making and which is now missing.
Beryl Dennis goes in search of a long-lost quilt her relative Martha Ann Erskine Ricks made for the British Queen Victoria. How did a former slave come to meet the most powerful woman in the world 125 years ago? Newspapers of the time followed in great detail the story of the 'queen and the negress' and her hand-stitched quilt in the design of a coffee tree.
Amazing documentaries from 2017
Podcast
Download the latest documentaries Investigating global developments, issues and affairs.