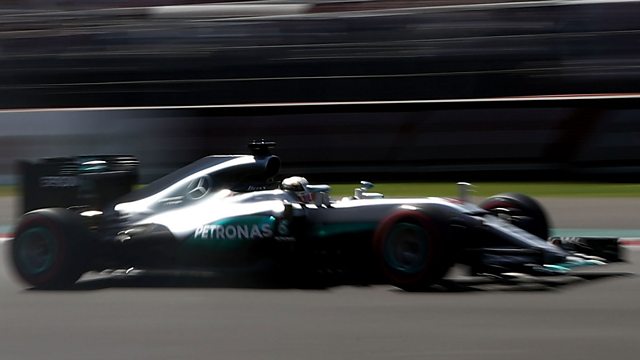 Austrian Grand Prix Review
Jennie Gow, Jack Nicholls and Andrew Benson round-up events in Spielberg.
Are there now three drivers in the Formula One title race? Jennie Gow is joined by 5 live's F1 commentator Jack Nicholls and Andrew Benson, the BBC's chief F1 writer, to discuss Valtteri Bottas' victory at the Austrian Grand Prix which puts him 35 points behind championship leader Sebastian Vettel. You will hear from Bottas, Vettel and his Mercedes' team-mate Lewis Hamilton who remains second in the standings after finishing fourth.
Podcast
Formula 1 interviews, reaction and reports. 5 live presents a round-up of the race...